NEWS
JACQUI TAFFELL, AMANDA LOVE: THE EXTRAORDINARY LIFE OF SYDNEY'S INTERNATIONAL ART ADVISOR, THE DAILY TELEGRAPH, OCTOBER 2018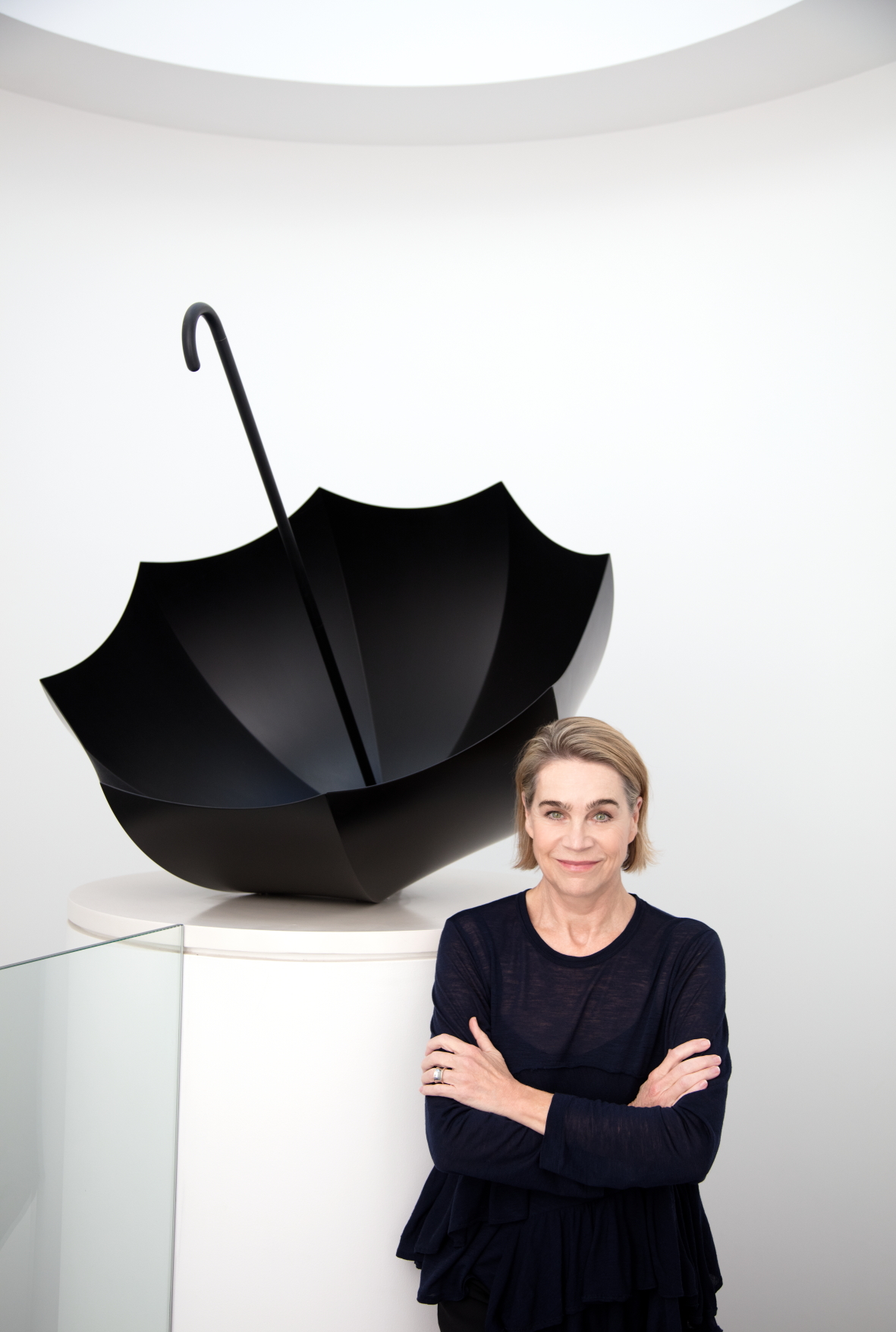 JACQUI TAFFEL, DRAWING ON EXPERIENCE, WENTWORTH COURIER, OCTOBER 2018
DANA TOMIĆ HUGHES, UNPACKING NIC GRAHAM'S DESIGN APPROACH FOR W HOTEL BRISBANE, YELLOWTRACE, 2018
THE WOOLLAHRA SMALL SCULPTURE PRIZE 2018 JUDGES ANNOUNCEMENT: MICHAEL LYNCH AO CBE, AMANDA LOVE
E JANE DICKSON, THE LABOURS OF LOVE, CHRISTIE'S MAGAZINE, MAY 2018
TRACEY EMIN: THE DISTANCE OF YOUR HEART AT LOVEART, SYDNEY, VAULT, 2018
KIRSTY SIER, TRACEY EMIN IS BACK IN AUSTRALIA AND PUTTING ON A SOLO SHOW BROADSHEET, 2018
"The bad girl of British art" is showing new works at the home of a longtime friend – and leaving her mark on the CBD.
STEPHEN TODD, ARTIST TRACEY EMIN'S BRONZE BIRDS INVITE BUSY SYDNEYSIDERS TO PAUSE, AFR, 2018
LISA ALLEN, AMANDA LOVE AND HER PASSION FOR CONTEMPORARY ART, THE AUSTRALIAN, 2017
TALK CONTEMPORARY | POWER, ART AND MONEY, SYDNEY CONTEMPORARY 2017
BELINDA AUCOTT, THE HIDDEN VALUE OF ART, M. CONTEMPORARY, 2017
This month we caught up with art advisers and collectors Mark Hughes and Amanda Love to discuss their thoughts. We also sat down with Lawrence Smith and Shannan Whitney to hear about their experiences buying art. We talked not about the investment in art but the emotional and social components to collecting. One-by-one they told us what first got them hooked and what they now get from art, that they can't get anywhere else.
BONNIE VAUGHAN, THIS MIGHT BE AUSTRALIA'S MOST ART-FILLED HOTEL, VOGUE LIVING, 2017
Amanda Love, specialist art curator for QT Hotels and director of LoveArt, guides us through the influences behind the key pieces that will catch your eye when you walk through QT Melbourne's majestic copper doors.
BELINDA AUCOTT, FROM STUDIO TO STUDY, M. CONTEMPORARY, 2017
Painting and sculpture are the traditional foundations of any artist's career. Yet in an era where technology is so pervasive, how important will these hands-on skills be to future artists? Will we always be drawn to works showing the physical touch an artist's hand?
To answer these questions, we asked art adviser Amanda Love as well as gallery owners Michelle Paterson from .M Contemporary and Roslyn Oxley from Roslyn Oxley9. We also sat down with Dr. Gene Sherman, from Sherman Contemporary Art Foundation to get her insights. What we discovered is that the world of art has been irrevocably changed.
JUDY ANNEAR AND AMANDA LOVE IN CONVERSATION WITH CHERIE MCNAIR, EXPOSURE 05: ON COLLECTING PHOTOGRAPHY, CCP, 2017
On Thursday 9 March ACP Director Cherie McNair was joined by leading photographic curators and collectors Judy Annear and Amanda Love for a discussion on collecting photography.
The evening discussed the past and current perceptions on collecting photographic stills and video works, and offered advice to aspiring photographic collectors on how to get started and important things to consider before you do.
Sharing their experiences and insights on collecting photography and photomedia, audiences were treated to a glimpse into the photographic collections of Amanda Love and the institutional practice of collecting.
UTE JUNKER, HOW QT HOTELS BECAME AUSTRALIA'S HIPPEST GROUP, TRAVELLER, 2016
A dedication to contemporary art is one of the QT hallmarks. QT Hotels has commissioned pieces from an impressive range of acclaimed Australian and international artists. The foyer of QT Bondi, for instance, is dominated by a beach-themed Shaun Gladwell installation, while in the Gold Coast hotel, a piece of digital art by Jennifer Steinkamp takes pride of place. "The art functions like jewellery: it is one more layer of experience to offer, another way of engaging the clientele," Love says.
JAMES COCKINGTON, LAW FIRM SET TO STRIKE IT RICH, SYDNEY MORNING HERALD, 2015
In 2001 Minter Ellison hired professional curator Amanda Love to choose works of predominantly contemporary Australian artists. Some works were challenging at the time but most of these artists are now established figures, notably Adam Cullen, Bill Henson, Akio Makigaw, Rosemary Laing, Robert MacPherson, Tracey Moffatt, Patricia Piccinini and Imants Tillars.
JANE O'SULLIVAN, AKIO MAKIGAWA TO LEAD SALE OF 56 WORKS FROM MINTER ELLISON OFFICE, AUSTRALIAN FINANCIAL REVIEW, 2017
A collection of 56 artworks from law firm Minter Ellison are set to lead Sotheby's Fine Asian, Australian & European Arts & Design sale in Sydney on July 21.The works are being divested as part of the relocation of the firm's Sydney office. Many were acquired through art consultant Amanda Love and are mainly from the 1990s on.
CHRIS SINGH, ART NEWS: QT SYDNEY LAUNCHES PARLOUR LANE ART EXHIBITION
QT Sydney's art curator, Amanda Love was one of four judges, including Barry Keldoulis, Director of Art Fairs Australia, Lisa Messenger, Editor of Renegade Collective Magazine, and Jane Frosh - QT Sydney's own interior stylist.
QT art curator Amanda Love had this to say about 'Red Monochrome': "I thought Adrian's submission creatively answered the brief. His work visually and conceptually animated the space by engaging with the fabric and nature of the hotel and in particular the role of recycling and human movement and diversity in its business."
ELIZABETH FORTESCUE, CHECK IN AND CHECK IT OUT, TELEGRAPH, 2012
Hotels where people sit and wait, have meetings or stay overnight are the perfect site for enjoying a time-based artform like video art, according to Amanda Love who curated the video display at the QT Sydney.
FRANCES HIBBARD, RIGHT ON, GOURMET TRAVELLER, 2012
Curator Amanda Love chose the major art pieces that bring the QT Sydney to life, including the huge Grant Stevens-designed video installation marking the entrance to Gowings Bar & Grill, where the furniture is a mix of vintage and purpose-built 1930s-inspired pieces, and Melbourne designer Fabio Ongarato's graphics feature on folding screens, behind bronze mesh panels and on the ceilings.
 
KRISTINE HANSEN, SWANK QT HOTEL OPENS IN SYDNEY, FODORS TRAVEL, 2012
In fact, there is a lot of solid design in this hotel. Designer Nic Graham, also of Sydney, and who worked on W Hong Kong, created the public spaces. In-house curator Amanda Love thoughtfully sourced art from mostly Australian and New Zealand artists, including light and video installations in the rooms, lobby, and The Gilt Lounge, that speak to the hotel's design. Even the elevator has style, with an audio-visual piece adjusting to the mood of the elevator's occupants.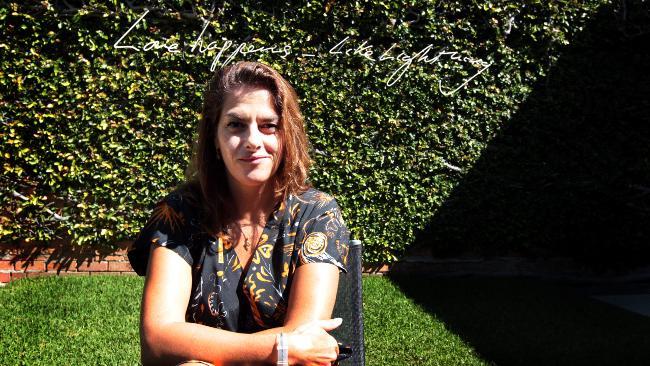 ROSALIE HIGSON, TRACEY EMIN AT EASE UNDER BRIGHTER SOUTHERN SKIES, THE AUSTRALIAN, 2010
"THE British artist escapes London, and herself.
IN her exhibition Praying to a Different God, dreamy neon poems, delicate embroideries and drawings explore what it is to be human, to love, to change, and to be Tracey Emin...
...Emin is tanned, relaxed and friendly, and sips peppermint tea as we talk in an all-white room in a minimalist home in Sydney's eastern suburbs, which belongs to her friend, art adviser Amanda Love. Emin has installed an exhibition here, on view by appointment."
DAN RULE, PICKING UP THE THREAD OF DREAMS AND DESIRES, SYDNEY MORNING HERALD, 2010
On the phone from coastal France, where she is finishing works for her show Praying to a Different God, which opens at the private Sydney gallery LoveArt on Friday, there is the Emin charm, the humour, the quick-wittedness. There is the flash of glaring, seemingly inexplicable anger.
"The fact that the exhibition is at Amanda Love's home is really important to me. I know her home really well and the show's going to be really intimate. It's not about me going 'Wham! Bang! Wow!'
''It's about me actually exploring the interior of things."
AMANDA LOVE, AN ARTISTIC APPROACH TO INVESTING, NAB PRIVATE WEALTH PERIODICAL, ISSUE 5, AUTUMN 2011
Amanda Love, voted Best Art Advisor 2010 in Sydney's Art Month awards, shares her thoughts on the rebirth of art investment.
ANDREW TAYLOR, I LOVE ART, THE SUN HERALD, 2010
ELIZABETH FORTESCUE, EXPLORE THE ART OF LOVE, THE DAILY TELEGRAPH, 2010